When Vancouver Civic Theatres was asking for local companies to apply to their pilot program for the use of gorgeous but under-utilized theatres, we figured we would toss our hats in the ring. At the time, it seemed impossible to imagine that two and a half months later we would pull off two productions, partnering with some of the best talent that Vancouver has to offer.
With the curtain officially closed on our run of "Bug" by Tracy Letts at The Annex, we want to wrap up the season recalling the people that brought this crazy vision to life in such a short time frame. The show is a gritty thriller set in a seedy motel room in Oklahoma. A boy-meets-girl that goes off the rails in paranoia, flush with dark humour and a touch of gore.
"…an amazing show. I couldn't take my eyes off of each and every moment."
The first person we reached out to when we received the space was Stuart Aikins, who has been an instrumental board member and director. His vision for the production forged a path over the summer and guided our decisions at every move. Most importantly, in assembling the best possible team. As a veteran casting director, not only is Stuart himself brimming with talent, but he understands how to assemble a cast and crew that complement and strengthen each other throughout the creative process.
Lori Triolo was Stuart's first pick for Agnes, the troubled cocktail waitress hiding from her past, and after watching her in the role you can see why. It's hard to imagine anyone else bringing the levity and mania together that comprises the performance. Lori seduces the audience with warmth and humour in her delivery, lulling them into comfort before ramping up the intensity. These careful choices came from her experience not only as an actor, but a skilled director and coach, anchoring the performance for the entire cast.
Starring opposite Lori, as her love interest turned worst nightmare, was Paul Piaskowski as Peter. Not only did Paul channel the paranoid and quirky male lead, but co-produced the entire production bringing equal mastery to each commitment. He had been the one to propose the thriller, and relished the meaty, scary part of the increasingly unhinged Peter.
Beloved actor and coach Andrew McIlroy as Dr. Sweet was the perfect addition to the cast to keep the audience guessing on how much all of this was in Peter's head, or if there was something to his seemingly paranoid conclusions. His deliciously coy performance kept questions nagging in one's mind (even myself, who as a producer watched the performance numerous times!) – what are Dr. Sweet's intentions? Does he have these character's best interest at heart?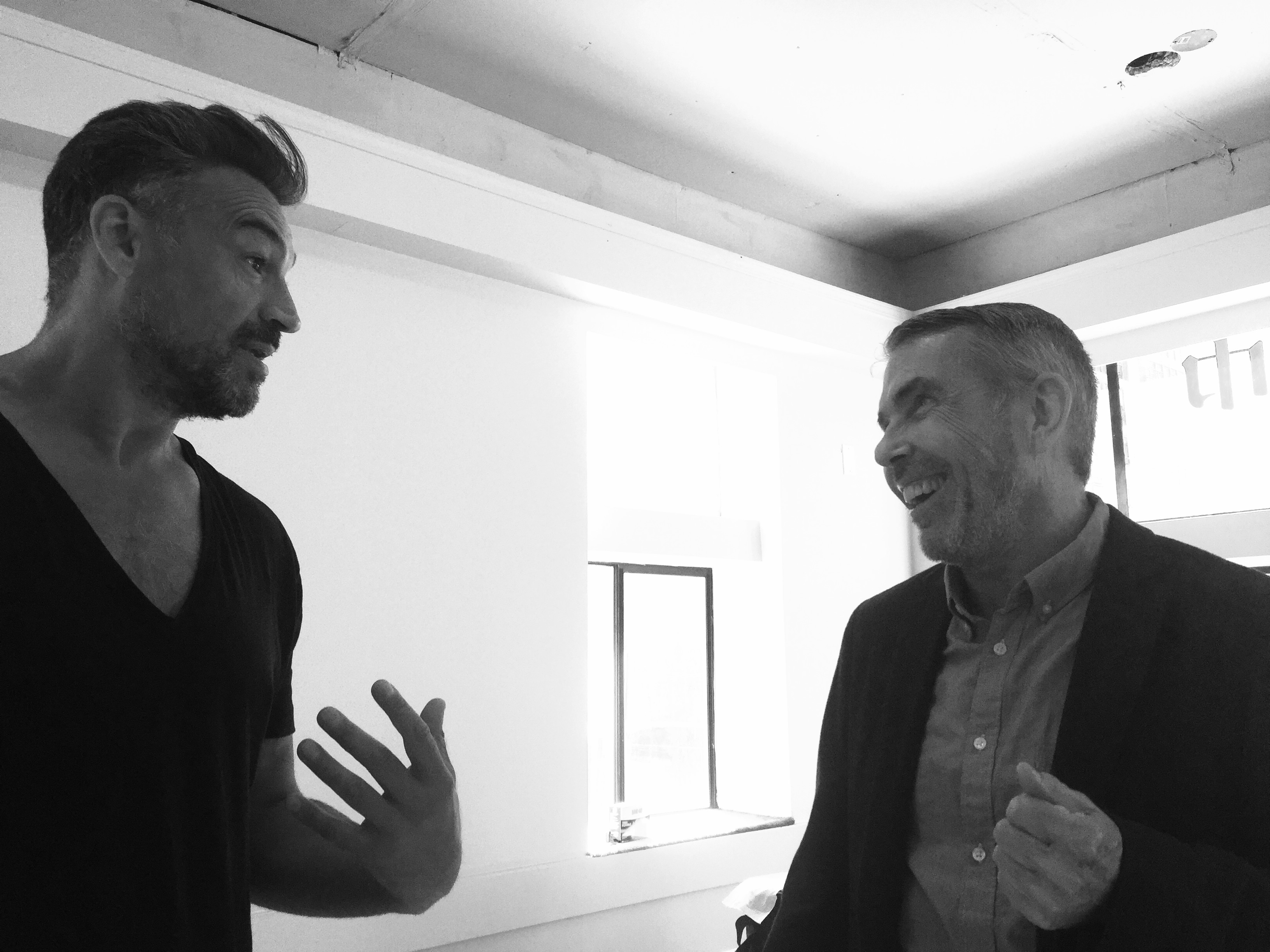 It was hard to believe Aleks Paunovic had only ever acted in one play before this as he effortlessly strolled in to the part of Agnes's ex Goss. Flying straight from NYC where he had been filming with Anthony Hopkins to join our scrappy little team, Aleks's natural warmth and playfulness added a depth to this menacing figure making him infinitely more sympathetic than he appears on paper. By the end of the play as the men ruling Agnes's life evolve before you, one can't help think back to what Peter says in the beginning of the play – "some things are worse than others" – and wonder if Goss may oddly be the more noble of the two options.
The part of Agnes's best friend, RC, would normally conjure up images of a butch, tough-talking dame. Rekha Sharma, with her delicate frame and femininity, manages to channel a scrappy, heroic friend who is in disbelief as to how Agnes could get in so deep, so fast. She's fragile and gruff and each night the opening scene of her and Agnes partying and drinking like two giggly girls relaxed the audience into a place of trust before the intensity ramps up. Without starting with such vulnerability and levity, we would never have the audience building up to such gasps, shocks, and itching as they leave the theatre.
The amazing cast was imperative to making this play come alive. But so much of the magic happened off-stage as well.
Rick Rinder as our Stage Manager was an absolute coo. While he normally works with bigger companies like the Arts Club, he could see the level of quality we were striving for and brought so much method to the madness that was the creative process. His attention to detail and order is unparalleled and without him we couldn't have pulled this off. He brought on Tessa Pyrik, the Assistant Stage Manager, who was as dedicated and committed as you could ever hope to have.
Stuart's commitment to bringing the highest level of professionalism to the set design meant bringing on award-winning designer Heidi Wilkinson. She orchestrated every last detail with help from Carol MacDonald, from the neon sign to the built in air conditioner, to make one feel as if they themselves were within this rundown motel. The best compliment to her work came from an audience member who raved how little he had to suspend his sense of disbelief.
Our lighting design crafted by Levi Pease, who is also the technician at The Annex, he truly went above and beyond his duty to contribute artistically to our production. Cody Biles created our nuanced sound design squeezing time in for us between his work on Bard on the Beach. Nick took Cody's design and ran the sound during our run with perfection. The real shock and gasps as Peter's insanity grows, were intensified by our incredibly talented makeup artist, Eva Svobodova, who literally had the audience squealing every night. Michael Kovac provided expert fight direction, making sure everything was a safe as possible, but also looked terrifyingly real.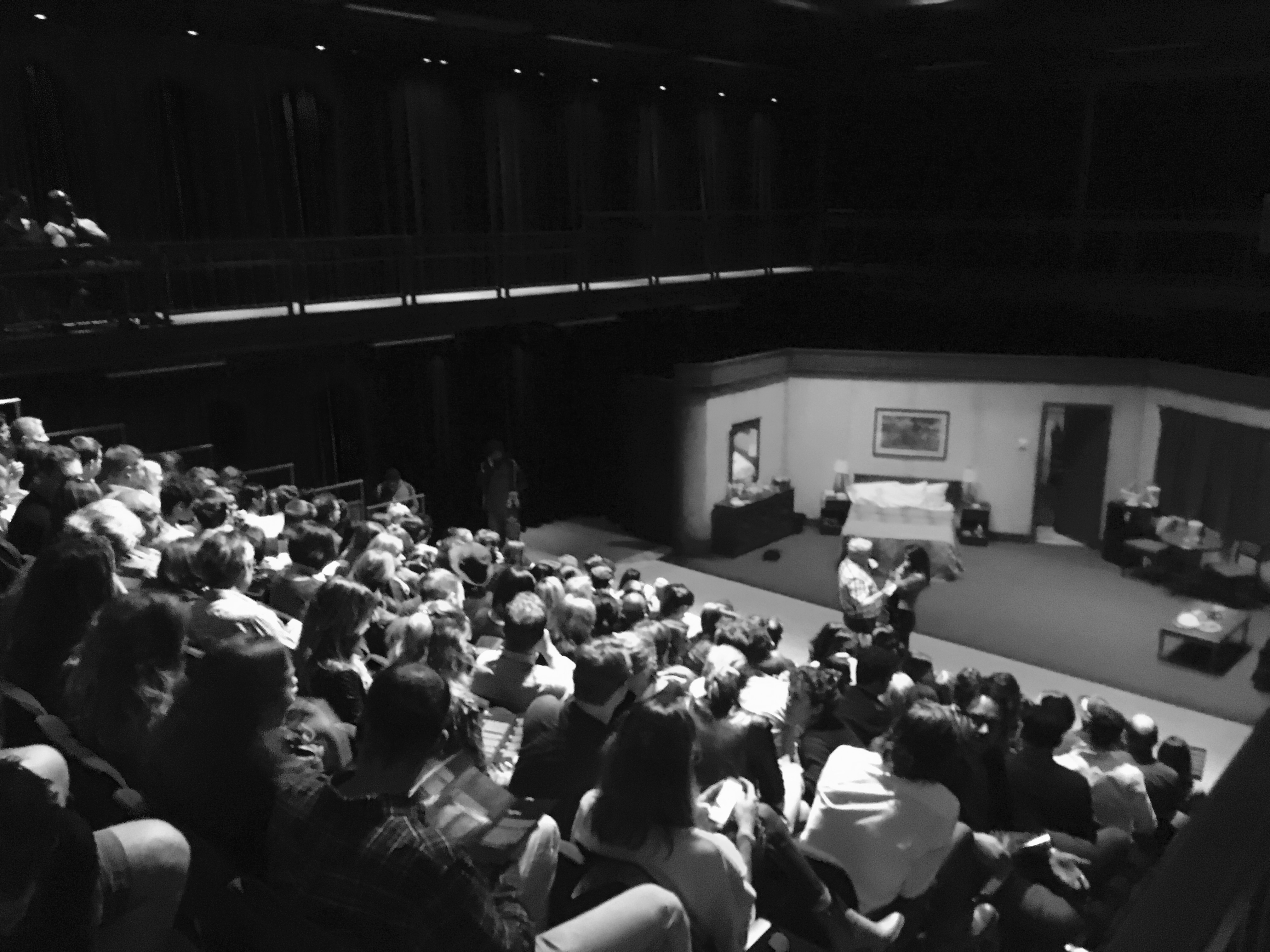 It takes a village, they always say, and along with this core team we had countless volunteers, supporters, an engaged audience, and sponsors that made "Bug" what it was – a resounding success.
While it's always bittersweet to wrap up a season, Reality Curve Theatre was formed with the core aim of connecting the best writing with the best artists to create exceptional productions that attract theatre goers and non theatre goers alike. As we continue to ride this high, planning for next year is already under way, and can't wait to see you there.
With thanks,
Reality Curve Theatre
Header photo by Lachlan & Emily Photography